Website Administrator Service
Website Administration Services is a Melbourne based Australian business delivering national and international Website Administrator Services. We mostly service the small to medium business sector but offer services and information which is of assistance to larger organizations as well. Our services range from simple data entry, SEO service, technical or non-technical content creation to complete blogging, e-commerce website setups or on going Website Administration service. With our casual rates starting as low as twenty five dollars per hour (data entry), you'll find us a perfect competent solution for your outsource requirements.
Getting Started with Apache, PHP and MySQL
Deals on Special Webtools
Special Software Offers
For a limited time only, we are offering our readers the chance to find all current special offers on Adobe products of your own choosing.
Aussie double bargain deal: FREE Adobe Lightroom 3 with purchase of Design Premium at the Adobe Australia Store!
How to Start a Website
Starting a Website.
Where does one begin when first starting a Website?
First, consider your budgets. You will have two of them. You will need to consider how much you want to spend on start up, and how much you want to spend in ongoing costs. Many website and hosting businesses will recommend a solution in which you will pay and pay and pay. And why not? That is their bread, butter and imported from New Zealand cream.
Having sold and setup a number of systems since the mid 90's I can tell you that not much has changed. For many, computers remain a bottomless pit you throw your money into, or for some, an excellent assistant which helps you achieve financial freedom. And your website is no different. Any return on this investment will be determined by how successfully (or unsuccessfully as the case may be) you utilize the resource.
An old and popular book states: "the laborer is worthy of his hire". And when it comes to your website, this is also very true. Do not be afraid to employ others and use their services where your own skills are lacking etc., if it makes good business sense to do so.
Also, harder to do, is to try and avoid being tricked into a costly website arrangement. Your unfamiliarity of computer, internet and website terminology can very well find you locked into a high maintenance website for which you have been overcharged and then appear to be committed to. Your computer should reduce your costs and add to your profits, not the other way around.
The most important points to have in place when starting a website is to make sure you have personal access to modify and update your resource at will. The following check list tells you whether you really have website ownership. Are you sure you do?
Ask yourself if you can check off these following items?

a) you have a documented record of the username & password to enter your own website.

b) you have an ftp, cPanel or other special web address that you can use these user and pass codes and these codes are tested and do work.

c) you have a documented record of domain name ownership with your name on it (Proof of ownership - Usually verifiable online).

d) another username, password and website address which allows you access to modify your dns server at will. This will be different to the web address at (b) .

Only if you have these in place, are you free to move your website to where ever you want or pull the whole thing down and make a whole new website if you like. If you do not have these things, you are most likely paying somewhere between too much and overly excessive for any and all website services. In some cases, it might be easier to cut ones losses and just start the whole setting up a website process again. If you have access to your DNS servers, you can keep your same www address. Before you actually alter any settings in either of these sites, it is best you know a little about what you are doing or allow access only to someone you trust who does.
And the best way of all to get started is to get our Super 10 Year Deal for under a grand.
Our current hot deal where we will setup your business with webpages (we do it all for you) or without webpages (if you want to make and upload your own). And NO other payments for 10 years! Yes, unlimited emails, updates, uploads, downloads etc. Wordpress ready with fantastico apps etc. etc. Limited time offer!
No skills? No problems!
Drag and Drop Webmasters are now becoming more and more predominant in the cyber realm. Armed with a mouse, you can look like you are a trained Web Site Developer or Web Site Designer. Yes, your site will surprise well seasoned Website Administrators.
Let's have a look at what some of these motivated entrepreneurial men and women use with Wordpress to achieve these outstanding results. In the next section. And yes, designers are using these techniques for their clients too.
How about a free website template to get started !
You like the sound of our ten year deal but want a free website template to get started with. Then check out our page for hundreds of quality starting templates to get you going quickly with out a dent in your budget. Good huh?
Using Website Templates for Content and Design
Quick Start Website Templates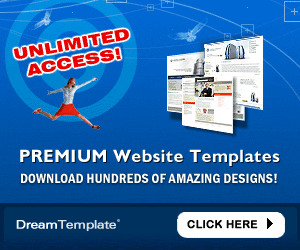 Is your Website Design budget less than 100 bucks? One of the fastest ways to get your website off to a great start is to acquire a website template. The obvious advantage is the wide range making it is easy to select a website that delivers the look and feel you want for your business. This selection enables you to choose from hundreds of dream templates. Change your mind as much as you want with no more to pay!
For WordPress

over 32,000 users makes this one of the most Popular Wordpress theme frameworks around

Thesis specializes in precise fonts for clarity and attracts a very impressive client roster.

The personal pack is under 100 bucks, and developer pack is not much more than that!
Install Website Social Network Icons and Links
Administrator Website
Administration Search
The Website Administrator's search site of choice. Use ONLY when competitive industry solutions are paramount.
Www.WebsiteAdministration.com.au.
Cash Cow Websites
Webmaster Affiliate Marketing
Webmasters, see out how easy it is for you to use Affiliate Marketing to jazz up your website for free and earn extra money to do it! ... Read more >
Merchant Affiliate Marketing
Looking to increase your presence on the web as a Manufacturer, Merchant or Supplier of products and services? A mix of free & paid but always permanent advertising on websites dedicated to promoting your products... Read more >
Administrator Notes...
Website Administrator Wares.
Welcome. The purpose of this Website is to provide practical information, wares and pathways to expand your business and/or popularity. Our target audience is the skill set of the entrepreneurial Website Administrator and those with a similar Business mind set. We are a generalist website and reveal many of the different available ways of presenting your website to the world. We do provide full website service. Our core specialty is in Organic SEO, HTML Code Cleaning, Website Refurbishment and Website Administration for busy individuals and businesses.
But regardless of what we do, we will also show you what they do so that you can reap the benefits from a wide range of solutions for a wide range of problems.
Community Service Ads
This is a one stop shop where you can elect to cover all or even just a little of budget shortfalls for one or more creative Australians and help to produce their Film, Stage Production or Multi Artist Exhibitions etc. Many of these artists have already received awards etc. for their previous endeavors in the field.